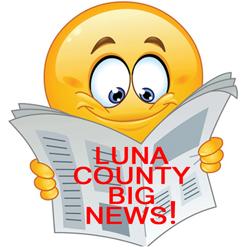 It plans to have green energy powering the buildings, self-driving cars navigating the tree lined streets, with schools, high-rises and suburbs meant for a population of 35,000 that will never actually live there! Wow!Yep that's right, it's a research city with visions of renewable energy sources like solar, wind, geothermal and bio power plants running side-by-side with new forms of water treatment and cyber-security projects. It expects to employ 350 people directly, and up to 3,500 contractors will be hired to supplement them.
I've spent quite some time researching the exact location and I've found a few different reports but all say along the Interstate 10 corridor straddling Luna County and Doña Ana County and will encompass roughly 18 square miles. I contacted the planning department and they said they did not have the location yet but something was going on at the county planning…or something like that!
Click here to read more about this project on CITE's website. I suggest you scroll towards the bottom to watch some pretty informative videos!
I'll keep you updated as I find out more information! It sounds like Luna County might just "Meet George Jetson!" Char the Explorer : )